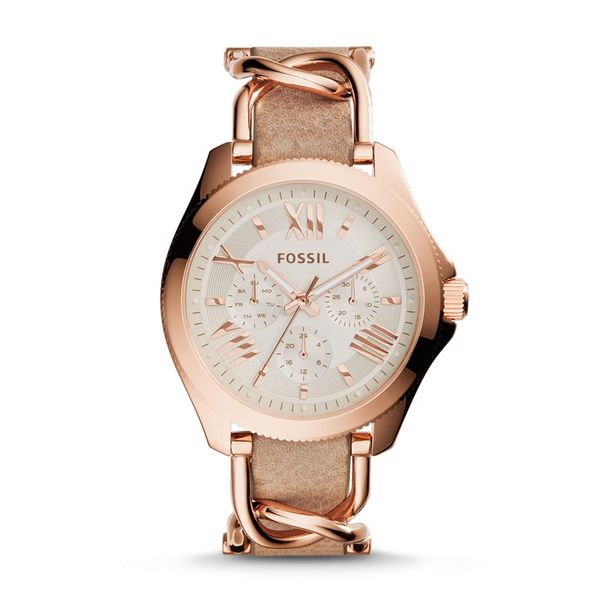 Fossil Women's AM4620
Bringing new meaning to "quality time," our quintessential Cecile arrives for spring with the finest materials. A new bone leather strap and Fossil's signature D-link hardware in striking rose perfectly complement this multifunction's iconic dial language.

*Modeled after vintage clocks, Fossil's Roman numerals are uniquely designed to provide artistic balance to the dial. In order to create a sense of depth, we also layered the sub-eyes over the numerals, which gives them the effect of being cut off.